Tornado Safe Room
INSTALLING PEACE OF MIND, ONE ROOM AT A TIME
Protecting families nationwide since 1994.
Tested up to 450 MPH!
For over 27 years, the TornadoSafeRoom™ has been installed all over the nation due to its success against the violent winds and destruction from tornadoes. Our safe rooms have been tested and certified by an independent construction material testing laboratory, by putting them against a static wind load up to 450 MPH (100 MPH stronger than the highest known twister).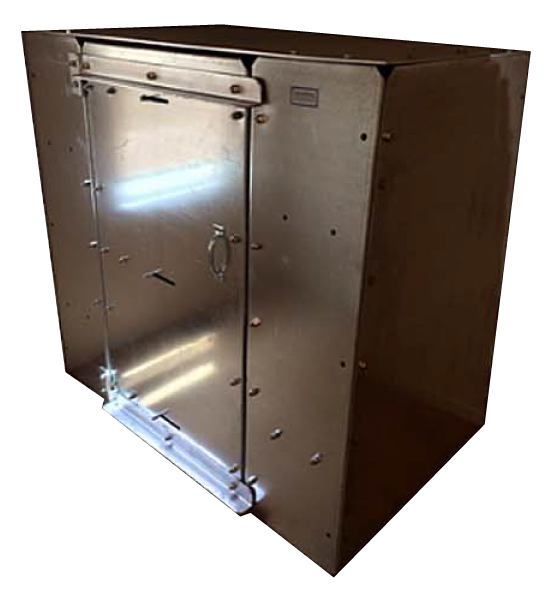 QUESTIONS ABOUT TORNADO SAFE ROOM?
We understand and we are here to help answer any questions you may have around our certified rooms. Visit our FAQ page to find your question. Don't see your question answered? No problem! Give us a call or fill out our contact form.
Our Tornado Safe Rooms
We are happy to offer over two types of rooms, bench style and standard style. Each style has three different variations of occupancy, two, five and seven. Our units can be installed underneath stairs, in closets, garages and many more areas. Select which style of room you are interested in to learn about each variation's specifications and how they are installed.
Financing Is Available
Financing options for Tornado Safe Rooms offer peace of mind without the immediate financial burden. By spreading the cost over manageable installments, you can prioritize safety for your family without straining your budget. This flexible approach ensures that you can secure your protection swiftly and affordably.
Hear From Our Customers:
This was one of the most professional, seamless, positive, products and companies I have ever dealt with. I would highly recommend. This product can be installed where others can't. Assembled on site with the highest quality and professionalism in the business. If you move you can take it with you. Thank you. My family sleeps well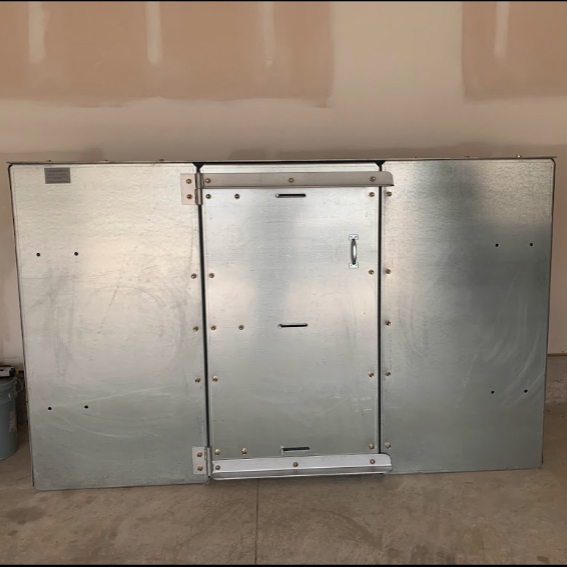 Because of growing up in an area that has a lot of tornados, I did a bunch of research on FEMA standards for tornado shelters and these guys did not disappoint. They are highly responsive and knowledgeable. Attaching some photos of our new galvanized steel shelter bolted securely into the concrete foundation of our garage. This thing is incredibly sturdy. We will be sleeping a lot better this upcoming tornado season knowing we will be safe. Thanks Wayne and Betty!
We installed a tornado safe room this spring. During the middle Tennessee tornadoes on 12/10, it was relieving to have a place to go while the storm hit our neighborhood. Thank you!
I had a wonderful experience with this company. Fantastic, superior product at a price that beats their competitors. Delivery, install and tax is all included in the price. They are extremely knowledgeable and helpful. I would highly recommend Tornado Safe Room to any of my friends or family who are considering this product. Great Job!!
We couldn't be happier with the purchase, was installed within a week, very professional. It couldn't of gone any smoother. We fill much more prepared.
I did my research and found their product to be as advertised. They are prompt to return your calls and answer any and all questions. I watched them perform the install in my garage from start to finish and their teamwork and attention to detail is a sight to behold. And, their product is incredibly low priced for such a high quality unit. I hope that I never have a need for this investment. However, the peace of mind knowing that my wife and I will be safe in a tornado is worth every penny.
We could not be happier with our tornado shelter. I hope we never have to use it, but with the peace of mind it brings, I will no longer be scared when the tornado warnings are issued. Thank you guys so very much!!